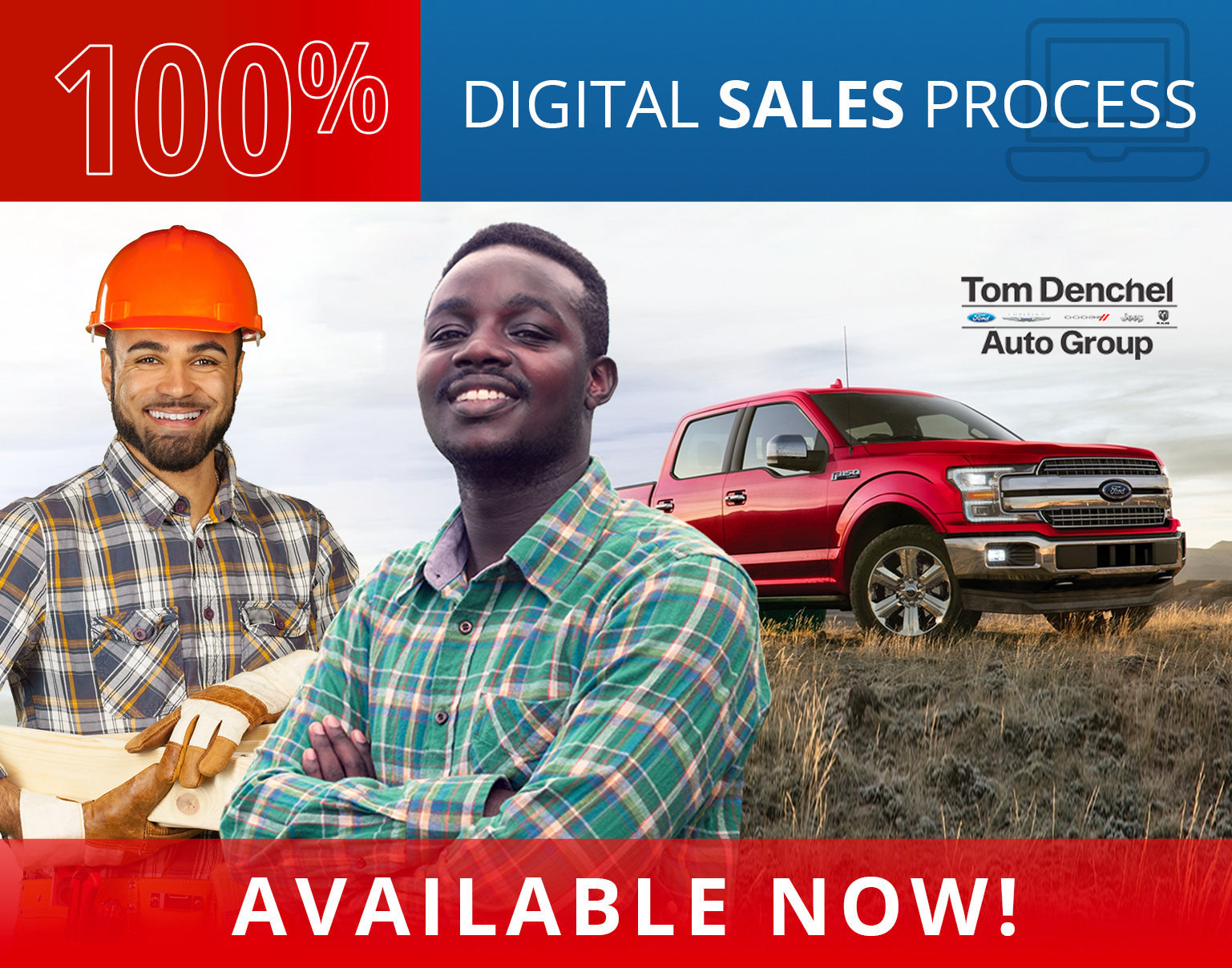 We're here for you. Tom Denchel Auto Group is now offering Concierge Pick up and Drop off service to our customers, with a vehicle that is clean and sanitized.
We wanted to send you a quick message due to the Covid-19 Virus. We are recieving many call with questions and I want to let you know that we are open and able to assist you.
We have implemented a new sales processes in place.
• Customers can call, email, and visit our Service Department.
• We will treat everyone the same whether they walk in, call in, or email us with a request for a purchase.
• We will pull up the vehicle, wipe down the surfaces/handles/steering wheel/etc. with disinfectant & adhere to any and all state/federal guidelines.
• Upon customer arrival we will adhere to proper social distancing.
• Allow the customer to test drive by themselves after obtaining a copy of their driver's license and phone number.
• Customer arrives back at the dealership after test drive and we go over purchase proposal through the customers preferred method of communication.
• Print all documents and deliver vehicle requested to customer if they prefer.
• Practice proper social distancing.
*Please note rules vary by state currently with Stay At Home Order Issued for WA. Please call us to get further details.*
Still have questions
Contact us below for answers!